Photos of Littleton NH
Views of Littleton NH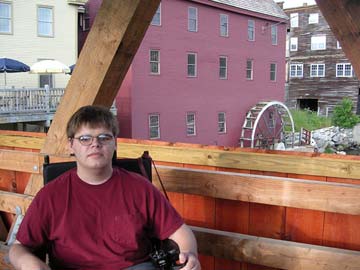 My name is Kyle Strickland and I am 15 years old. I am a student at Littleton High School. This summer I am learning about photography and how to use photo programs such as Iphoto and Adobe Photoshop. I am currently working with the model community project here in Littleton. Part of my job duties are to take pictures around town of interesting happenings throughout the summer. I will also be mapping out Main Street for assessing handicap accessibility along Main Street. So far I am enjoying my time this summer.
It has been a lot of fun and I enjoy learning about photography and what it takes to make an interesting and appealing picture. My assistant, Jeff Richards, staff member at LHS, is a big help to me. He is teaching me what he knows on his laptop about photography. One of the things he would also like to see me do this summer is making short documentaries using video cameras.
I believe there are many opportunities for this in the summer and fall tourism market. So maybe I will see you along Main Street. If you see me cruising around wave, stop to say hello and I will take your picture.
Photos by Kyle Strickland, Summer, 2005: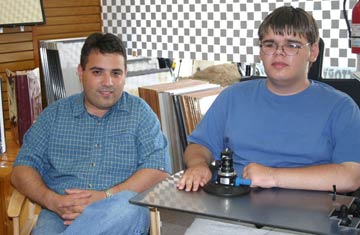 Art and Kyle discuss the new camera holder created and donated by Art, owner of The Foto Factory.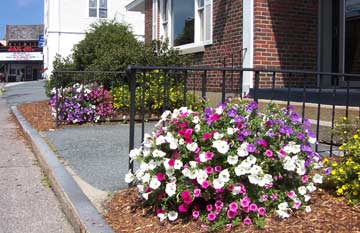 Flowers along Main Street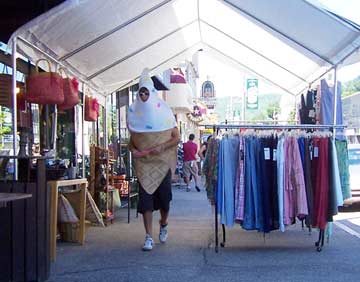 Smith's Creamery Cone Man at the SideWalk Sale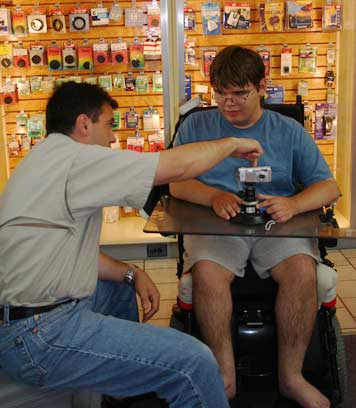 Tripod Lesson with Art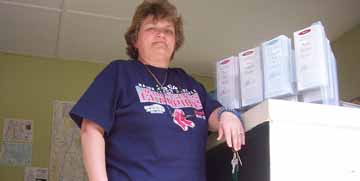 Littleton Information Booth on Main Street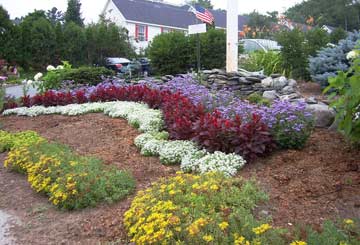 Community Garden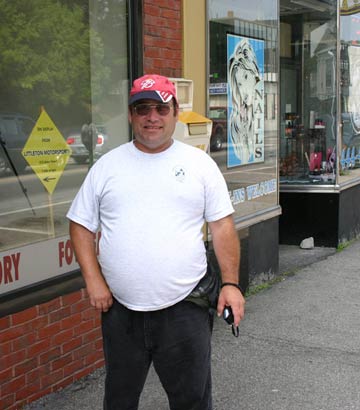 Smilin' Brian on Main Street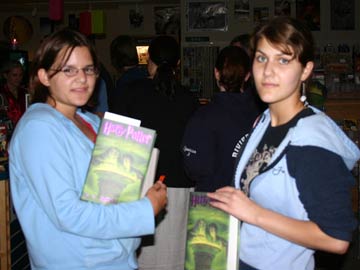 Calie and Lauren buy the first few copies of Harry Potter's new book at the Littleton Book Store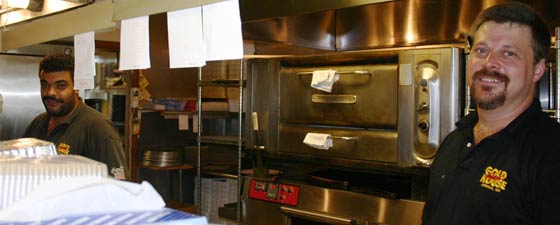 The Gold House Guys. Savor the Excitement!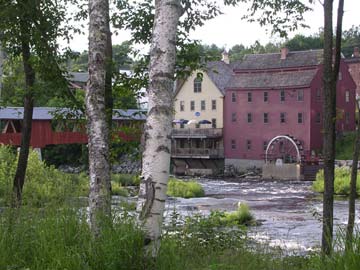 The Grist Mill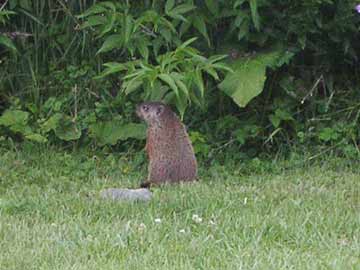 A small Littleton resident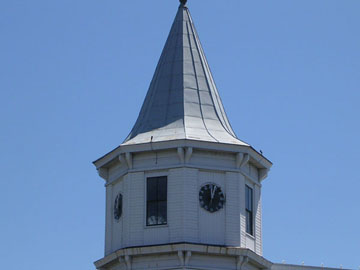 Town Clock